Title:
The Dilemma
.
Starring:
Vince Vaughn, Kevin James, Jennifer Connelly, Winona Ryder, Channing Tatum.
Brief Synopsis:
Ronny (Vaughn) and Nick (James) are best friends and work partners who are trying to convert cars to echo-friendly, hybrid cars. Nick has been married to Geneva (Ryder) for awhile, while Ronny has been seeing Beth (Connelly). While trying to find the perfect spot to propose, Ronny discovers Geneva is cheating with Zip (Tatum). He becomes torn about telling his best friend and ruining their project, or holding it in. Meanwhile, due to his issue he also unknowingly begins to hurt his relationship with Beth.
Opinion:
Not as bad as I thought it was going to be. Also really starting to dig Tatum more and more. Never thought I'd say that, but the last few movies I have seen with him he has impressed. Vaughn wasn't as crazy over the top here, and James was actually pretty toned down as well. Sort of like the less over the top.
Grade:
Title:
Looper
.
Starring:
Joseph Gordon-Levitt, Bruce Willis, Emily Blunt, Paul Dano, Piper Perabo, Jeff Daniels.
Brief Synopsis:
In the future a person like Joe (Gordon-Levitt) are called Loopers, they take care of hits for the mob in the even further via time warp. The Loopers get paid rather while, but eventually they have to 'close the loop' or take care of their future selves, which completes their run. However, when Joe has the chance to 'close his loop' he freezes and Old Joe (Willis) escapes.
Opinion:
So much more going on then I can write in a brief synopsis. It was very interesting and so breathtaking to see a film that has really never been done before. Gordon-Levitt continues to become one of this generations best actors. Actually look forward to seeing it again to pickup on some things I might have missed.
Grade: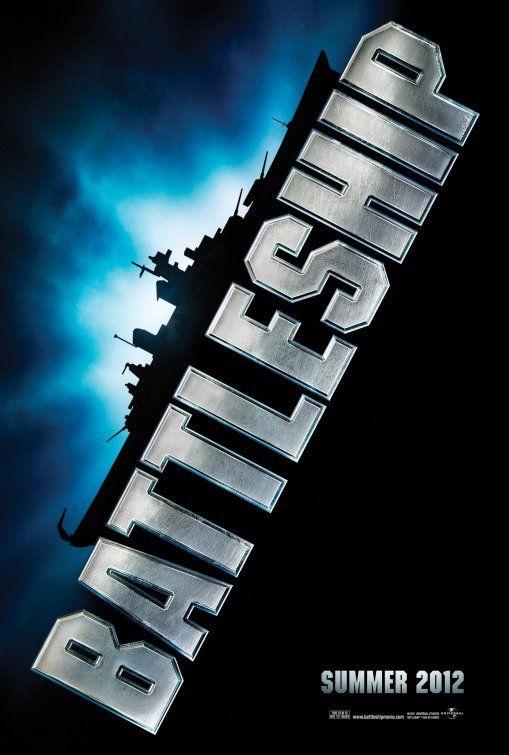 Title:
Battleship
.
Starring:
Taylor Kitsch, Alexander Skarsgard, Rihanna, Brooklyn Decker, Liam Neeson.
Brief Synopsis:
Alex (Kitsch) and Stone (Skarsgard) are brothers. Stone is the perfect brother and a Naval officer, while Alex continues to be a screw up - until Stone makes him join the Navy. Years later, he is still a bit of a screw up and finds himself on the outs with the Navy, despite dating Admiral Shane's (Neeson) daughter, Sam (Decker). Then all hell breaks loose when a bunch of alien lifeforms attack the Earth which thrusts Alex into a leadership role..
Opinion:
This film was seriously panned as Kitsch had the lovely rough trifecta for summer blockbusters failing. But, I honestly didn't hate it. I feel people really take this summer blockbusters or popcorn films way too seriously. Just sit back and enjoy the mindless action.
Grade:
Title:
Frankenweenie
.
Starring:
Catherine O'Hara, Martin Short, Martin Landau, Charlie Tahan, Winona Ryder, Atticus Shaffer.
Brief Synopsis:
A boy, Victor Frankenstein (Tahan) loses his friend - his dog, Sparky. Learning some new scientific tricks from his crazy science teacher - Victor brings his dog back to life. He tries to keep it a secret from both his parents (Short and O'Hara) and his classmates. Though Edgar 'E' Gore (Shaffer) finds out and tells other classmates - who also try out the experiment.
Opinion:
Not the greatest of films, but not horrible. I am not a huge fan of stop-motion animation, and having it in black and white certainly didn't make it any better. But, it was a decent watch and had a few moments.
Grade:
Title:
Pitch Perfect
.
Starring:
Anna Kendrick, Skylar Astin, Ben Platt, Brittany Snow, Anna Camp, Rebel Wilson.
Brief Synopsis:
Beca (Kendrick) is forced by her father to attend college, despite the fact that she wants to head to LA and get into the music industry. She hates the idea and blows off pretty much anything - until her father forces her to join some groups. So, she joins The Bellas - an all-female acapella group.
Opinion:
I love Kendrick - she is seriously my new crush in Hollywood. Great actress and very pretty. Plus, apparently a decent singer as well. This was a funny film, and the music was pretty great.
Grade: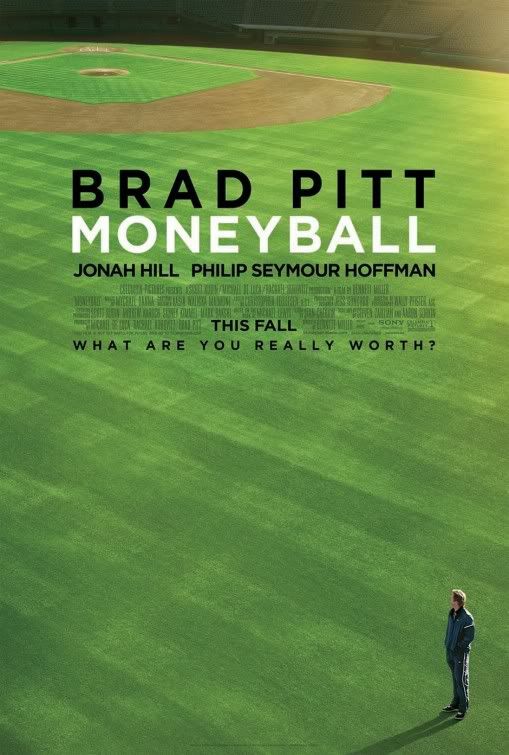 Title:
Moneyball
.
Starring:
Brad Pitt, Jonah Hill, Chris Pratt, Reed Diamond, Philip Seymour Hoffman.
Brief Synopsis:
In 2001 the Oakland A's lost to the New York Yankees in the playoffs, and in the offseason they lost their three best players in free agency. A small-market team, the A's have a hard time bringing in high-profile free agents, and don't have the funds to replace the players lost. So GM Billy Beane (Pitt) hires Peter Brand (Hill) and the two of them use computer statistics to map out wins with players on the cheaper end of free agency.
Opinion
: I have heard about this as a sports fan, the magical Billy Beane in Oakland. Basically, this film is
Social Network
for sports nerds. I absolutely loved it - and I see that Chris Pratt just may be a big star at some point - his star is certainly on the rise. Pitt of course was amazing, and I actually loved Hill here as well.
Grade: